Vital-Energi® Quality Seal by Dr. Jes T.Y. Lim
The Vital-Energi® Quality Seal serves as a quality assurance instrument and ensures that all relevant measures in the fields of Qi-Mag® Feng Shui, geomancy and building biology were carried out in order to increase the energy content of the land and building, and thus enhances the conditions for healthy living and working.
The seal is a testimony that you perform extraordinary, to create a harmonious and vitality-enhancing environment.
There are different categories of the Vital-Energi® Quality Seal for a variety of commercial buildings, such as hotel, gastronomy, office, hospital, doctors' offices, retirement homes, residential buildings and private homes. All Vital-Energi® Quality Seals share the principle, that health and wellbeing should be strengthened by appropriate floorplans, construction, technical installations and design.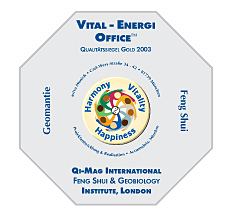 Quality Seal Aviva-Center Munich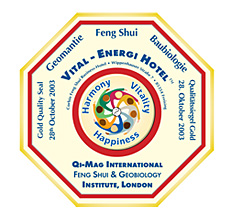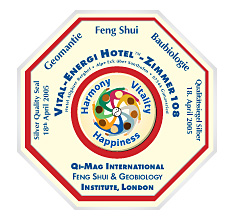 Quality Seal Allgaeuer Berghof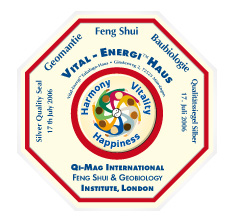 Quality Seal Tabaluga Haus_Muensingen